Copper Re-Pipes Installation in El Cajon CA

There are several reasons why a homeowner would need to have his or her home repiped. The pipes can be out of code. The system might be so old that it's really beyond repair. Perhaps the pipes weren't installed properly. Some pipes are so clogged with minerals from hard water that the water pressure is compromised.
A professional plumber should be the one who repipes a system. We will know the local building codes and the best types of plumbing for a customer's home.
Copper Repiping Services in El Cajon CA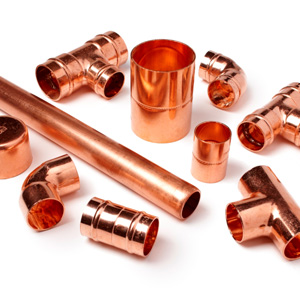 Copper is one of the more popular types of pipes used for repiping. Many plumbers consider it ideal because just about every local code approves it. It also resists corrosion and the smoothness of the metal allows water to flow freely. Copper pipes can be rigid or flexible. Most copper pipes for home plumbing systems come in a one half or three quarter inch diameter.
Ultimately the correct choice of piping depends on your situation. Only a local certified plumber can tell you for sure which pipes work best for you. In El Cajon, CA the right plumber is On Time Drains & Plumbing. Our unparalleled service has set a new standard in our industry for professional service, skilled craftsmanship and speedy support. If you're in need of a residential Copper repiping in El Cajon, call us today San Diego (619) 800-8715 - North County (858) 391-1468. We can handle your repiping affordably and effectively.