Drain Repairs and Drain Cleaning in Mira Mesa CA

Clogged drains seem to happen at the most inconvenient time, as if they know that you are running late for work or are on your way to meet friends. If you keep getting clogged drains and the drain cleaning methods you use do not seem to be working, give the professionals at On Time Drains & Plumbing a call. We will do a much better job of correcting a sewer line stoppage than any drain cleaner you can buy at a hardware store.
Drain Services in Mira Mesa:
Drain Unclogging
Drain Cleaning
Drain Repair
Drain Snake
Drain Back Ups
Drain Water Back Ups
Frozen Pipe Repair And Thawing
Drain Problems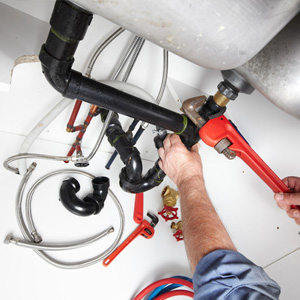 Our plumbers will clear your drain using specialized equipment that will break up any clog. When you see how fast we can clear a clogged drain, you will wonder why you allowed yourself to struggle for so long trying to fix the problem yourself. Of course we cannot give all the credit to just the equipment we use, it would be worthless without our experienced plumbers operating it as designed. After your drain has been unclogged, our plumber will clear out the remaining debris to insure that it does not get clogged again. On Time Drains & Plumbing provides a number of other services in addition to drain clearing.
Our personnel are attentive and qualified to provide answers to your questions. Plumbing problems can happen at any time of the day or night. When they happen you want them fixed fast. On Time Drains & Plumbing is on call 24/7 to serve you. We have trained, licensed, bonded and insured professionals who are committed to giving you our absolute best service in Mira Mesa, CA. When you need it repaired properly and quickly don't hesitate. Just give On Time Drains & Plumbing a call San Diego (619) 800-8715 - North County (858) 391-1468.