Faucet Repair & Installation in North Park CA

As a leading plumbing company in North Park CA, we at On Time Drains & Plumbing offer professional faucet repair and installation services for all types of faucets throughout the home. We can install or repair faucets of all brands and styles including kitchen and bathroom sink faucets, outdoor faucets, and tub or shower faucets. With our faucet repair services, we can fix leaking or dripping faucets as well as faucets that are clogged with lime and hard water buildup. We can also replace old or broken faucets and install new faucets and sinks for renovation projects.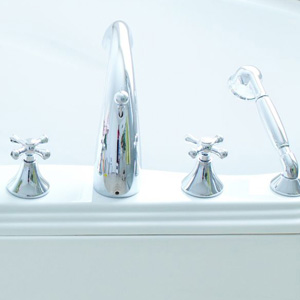 Faucet Replacement Services in North Park
In addition to repairing leaking and broken faucets, we can also install new faucets for renovation projects as well. We can replace and install faucets as part of a complete renovation project. Additionally, we can replace outdated, worn, or tarnished faucets throughout your home as an affordable way to achieve an updated look. We can install and replace faucets around your home.
By trusting your faucet replacement or installation to our professional plumbers in North Park CA, you can be sure that your faucet is installed correctly the first time. Professional faucet installation will save you from the hassle and confusion of installing a new faucet yourself. To learn more about our faucet installation and replacement services, please contact us.
Faucet Repair in North Park
Can't stand that annoying dripping faucet? Or how about that leaky faucet? We've got it taken care of. Our skilled technicians can fix all types of faucet issues in your home or business using the most up-to-date plumbing tools and equipment. On Time Drains & Plumbing are also committed to delivering it at affordable prices.
Call us today San Diego (619) 800-8715 - North County (858) 391-1468 to set up an appointment for your faucet service job!