Pipe Repairs and Installation in Del Mar CA

We offer a cost effective pipe replacement & Pipe Lining.
Water and sewer line replacement becomes necessary when a pipe is damaged or broken. There are many causes of pipe breakage including: construction, weather, temperature, and other physical damages that result from accidents or carelessness. In the event that you have the need for pipe replacement, sewer pipe replacement or water pipe replacement call us.
On Time Drains & Plumbing can identify the source of the sewage pipe or water pipe break and either cut and replace or use sleeve technology to seal the broken or leaking sewage pipe or water pipe.
Pipe Maintenance in Del Mar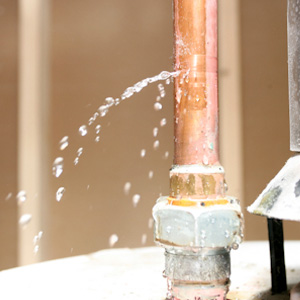 To repair a sewage pipe or water pipe with a sleeve On Time Drains & Plumbing will use an apparatus that covers the damaged area with a prefabricated, stainless steel sleeve. The sleeves are great for emergency repairs to structurally damaged pipes.
Water drain and sewer pipes left un-repaired can cause flooding and groundwater contamination, this can cause serious environmental hazards.
Restoring the flow of sewage and water again is our first priority. While pipe cleaning is only a temporary fix aimed at the addressing the symptoms, our qualified plumbing technicians will clear the line to get waste and water flowing again and then prepare the line for video inspection.
Once the sewage pipes or water pipes has been cleared of debris and is visible, our experienced plumbers will visually inspect the length of the sewer line with state of the art video cameras that are designed to identify the actual causes of the obstruction or break. With a visual inspection, our expert plumbing technicians accurately diagnose the problem and supply you with the most cost effective with solutions to resolve your plumbing issues in Del Mar CA.
Plumbing Services in Del Mar CA
There are other solutions that expert plumbers like On Time Drains & Plumbing employs; however, it begins with a consultation. Please contact us and we will find the right, affordable, and fast solution for you!
Looking for plumbing services in Del Mar CA? Call On Time Drains & Plumbing today San Diego (619) 800-8715 - North County (858) 391-1468