Plumber Services in North Park CA

We offer full service plumbing and sewer expertise for residential, commercial and industrial.
Emergency Services 24/7/365
Licensed, Bonded & Insured Plumbers
Full-Service Plumbing & Drain Cleaning
Residential, Commercial and Industrial
Green Plumbing Options
Plumbing Repair in North Park CA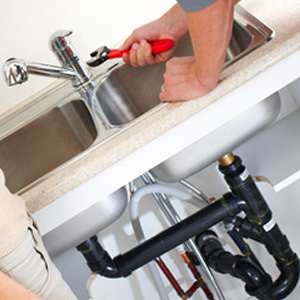 Few things are more frustrating than leaking pipes, clogged plumbing or broken water heaters. Here at On Time Drains & Plumbing, we take care of all your various plumbing and water problems so that your house continues to run smoothly year round. We have handled every imaginable problem with water heaters, leaky faucets, clogged drains, and much more. Whether you need instant assistance with a plumbing emergency or a simple repair in North Park, we make ourselves available 24/7 to make sure we're there right when you need us.
Whether you have leaky faucet or stopped up toilet, let our knowledgeable staff provide you with a customized, cost-effective professional solution.
Repiping
Sink Repair
Emergency Plumbing
Water Heaters
Drain Cleaning
Sewer Repair
Sewer Cleaning
Toilet Repair
and more!
Our expert plumbers, technicians, and staff work hard to maintain that sterling reputation for quality care and reliable service that has followed us for over 25 years. We also offer a Plumbing Maintenance Agreement, wherein we will meticulously check your plumbing and make sure you are running at peak efficiency, saving you money on utility bills now and for years to come.
Let us show you why we have become one of the most respected and reliable plumbing companies in North Park CA. Call us now San Diego (619) 800-8715 - North County (858) 391-1468.