Pressure Regulator Systems in Bonita CA

While some might consider high water pressure a good thing, water pressure that is too high can cause annoying and expensive damage.
A pressure regulator for each property ensures that the pressure coming from the municipal supply is reduced to a safe pressure. If the regulator is placed at the meter, instead of just at the entrance to the building, then the regulator will also act to protect the supply line to the house and the many parts of the properties irrigation system. An added benefit of regulating the pressure to the irrigation system is that it will help to reduce misting, thereby increasing the efficiency of the irrigation system - saving water and money.
High pressure can be damaging to your home's pipes and waste a lot of water. On the flip side, a trickle of water in the shower due to low water pressure shower is extremely frustrating.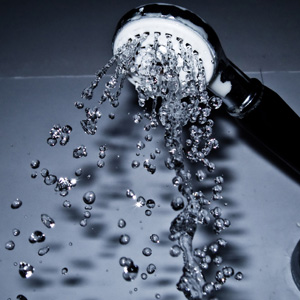 Low Water Pressure
A low water pressure assessment could begin by removing shower heads and aerators. Sometimes the strainers in these fixtures are blocked with scale or lime, and they simply need to be cleaned out.
High Water Pressure
Too much pressure can cause leaks, problems at joints, even pipe banging in addition to huge water waste. One of the simplest fixes for high water pressure is installing a pressure reducing valve. This can be done easily, but a qualified in Bonita plumber can help. Once installed, learn how to adjust your water pressure valve for the right balance. If pressure valve is set correctly and you still have problems, there could be another problem and more detailed look at your plumbing is required.
Pressure Regulator Installation in Bonita
If you are experiencing some hassles with your water pressure, there is no need to worry. Whether the water pressure is high or low, On Time Drains & Plumbing can install the proper equipment and make sure the plumbing stays intact at the same time. We are a family run business and our motto is to give you the most honest and affordable service in Bonita CA. Apart from regulating water pressure, we are also a leading name in the plumbing market due to the following reasons:
We provide affordable and excellent service.
All our plumbers are thoroughly licensed and trained and courteous.
The right water pressure is important for water reduction and comfort. Give the professionals at On Time Drains & Plumbing a call today San Diego (619) 800-8715 - North County (858) 391-1468.