Toilet Replacement and Installation in Carmel Valley CA.

The experts at On Time Drains & Plumbing can repair leaky or clogged toilets, or replace it with a modern, high efficiency model.
Do you have a toilet overflow problem, a leaky toilet or a stopped up toilet? These are fairly common plumbing situations and our experienced plumbers can fix them quickly and efficiently. If your toilet is giving you and your family grief, do not attempt the toilet repair on your own. Call us instead and we will dispatch one of our professional plumbers to your home.
Toilet Repair – Clogged Toilets
When our plumbers arrive at your home, they will use their experience to diagnose and troubleshoot the problem in the shortest amount of time possible. We may recommend toilet replacement if your toilet is more than 12 years old. Old toilets tend to use much more water than they should and this leads to a higher than necessary water bill for you. By installing a new, energy efficient toilet, you save yourself money, aggravation and use less water.
Toilet Emergency in Carmel Valley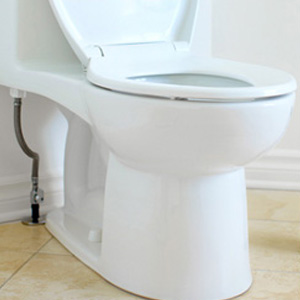 Any toilet situation can be an emergency and On Time Drains & Plumbing will provide you with a written service estimate before we do any work for you. If it is an emergency, we will give you a service call estimate before sending a plumber to your home or business in Carmel Valley.
Please contact us today to learn more about our toilet repair and installation services as well as our other plumbing capabilities.
At On Time Drains & Plumbing, your satisfaction is our top priority. If you have a problem with your toilet in Carmel Valley, call us today San Diego (619) 800-8715 - North County (858) 391-1468.