Water Heater Repair and Installation in Rancho Santa Fe CA

Can you imagine anything worse than your water heater failing on a chilly winter morning? Imagine how frustrating it would be to wake up and turn on the shower, only to find out that the one thing coming out is cold water! Not only that, but you receive a service that is questionable at best, and you end up paying a repair bill twice as much as the original estimate. Does any of this sound familiar to you?
We understand that when you have an issue with your water tank, particularly in the winter season, you want fast and reliable water heater repair services from an experienced and trained heating contractor. One that will swiftly diagnose and fix your problem and have you quickly enjoying hot showers again. This is exactly what you get when you call On Time Drains & Plumbing.
Water Heater Services in Rancho Santa Fe:
All Makes & Models of Water Heaters
Gas Water Heaters
Electric Water Heaters
Tankless Water Heaters
Fully Licensed & Insured
Water Heater Maintenance in Rancho Santa Fe CA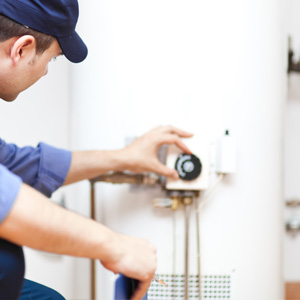 Most of us are familiar with tank water heaters. Cold water coming into your home is stored in tank water heaters. Then the water is heated by electricity, natural gas, propane, heat pumps, and even solar energy. When the water in the tank cools off, the fuel kicks in and heats it up some more. When you turn on your shower, faucet, dishwasher, or washing machine, hot water is ready for you to use.
We recommend a yearly draining of your water heater to ensure long life and proper performance. Without it scale and sediment build up and cause the water heater to underperform or fail; consequently, all of your laundry, dishes in the dishwasher, your baths or showers, are tainted with this scale and sediment.
At On Time Drains & Plumbing, your satisfaction is our top priority. If you have a problem with your water heaters in Rancho Santa Fe, call us today San Diego (619) 800-8715 - North County (858) 391-1468.